Energy inefficiency costs money. Why not become efficient?
We believe that our technologies provide the perfect solution for managing your ship, we know that their use will fully serve your purpose:
Simultaneously, the

BOEM-S

system will process the collected data, showing only the relevant information already crushed so that, both on the ship and on land, enabling a more efficient and predictable fleet management through the presentation of data obtained using algorithms. specialized and dedicated, built with years of experience in marine engineering. We know that the benefits of more efficient operation and the resulting savings will make our solution an indispensable tool.
One tool for full ship monitoring & control
With BOEM-S the communication between fleets and crew is made by satellite and the information is stored on a fully secured cloud, allowing the access to the treated and relevant information of your fleet in real time, on a single platform, on any device with internet connection, allowing never-ending possibilities to improve.
Bookmarks and automatic reports

Condition monitoring

Customised alerts

Fleet benchmarking

Crew tasks and documents management
Benefits
Improve overall performance of the business

Avoid risks and losses

Information to the right person at the right time

No more lost information

Flexible and expandable to each business needs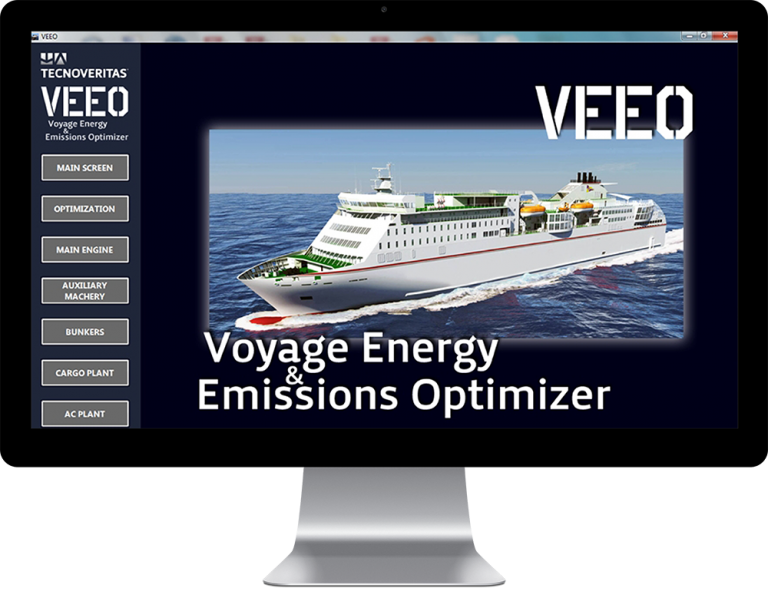 The holistic approach to ship energy
The VEEO system covers all the ship energy systems (connecting to all sensors onboard) identifying their performance, deviation and highlighting opportunities of energy saving actions. Through an easy-to-use dashboard, VEEO delivers in-depth comprehensive information on all variables related to energy use and ship performance in both report and graphic formats.
Main Features
Live voyage data

Fuel management

Auxiliary machinery data

Automated reporting

Ship/fleet performance projection
Benefits
Less operating costs, more energy efficiency

Closer monitoring, fewer failures, more savings

Know, monitor and predict through KPI info

Reports & connectable with all existing systems
The torque and thrust meter to optimise your ship performance
Optipower is an accurate technology that measures Torque & Thrust to identify and segregate inefficiencies, by defining and monitoring relevant KPI adapted to the propulsion systems. These measurements provide the most needed and precise information about the propeller efficiency related to energy consumption.
Main Features
High Accuracy & Repeatability

Easy & Low-cost Installation

Wireless transmission

Maintenance Free

Touch screen Display (available)
Benefits
One sensor, two measurements, lots of savings

Know, monitor & predict the propulsion system performance

Ship energy efficiency optimisation

Anticipate and prevent operational costs
The scenario is changing as it is estimated that in a few years the fuel we know will end and, with it, it is expected that the fuel prices will continue to rise throughout the years. Saving is one of the key actions to avoid your business to sink due to high fuel prices. With planning and prediction and by using smart monitoring systems, this is possible and more easy than you may imagine.