WORLD CLASS ENGINEERING SOLUTIONS
The mission of TecnoVeritas is to provide world-class engineering solutions.
We work in areas of Environment, Energy, Mechanics and also specialized services of Engineering, Consulting and Inspection, in the fields of Energy, Mechanics and Environment.
Our products and services with the highest quality and at the best possible cost are developed for marine and shore industry.
We are committed to enabling clients to release value within their business through the application of knowledge.
COST EFFECTIVE SOLUTIONS
We believe in efficiency and value, applying these principles not only to our clients but to our own. This allows us to create solutions that lead the market in their reliability and functionality at a fraction of the cost.
When you buy our solutions and services, you are simply paying for the beautifully engineered, top quality solutions that will help grow your business.
Simply excellent products.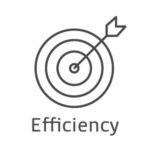 QUALITY POLICY
TecnoVeritas stablished as main goals providing products for the Environement, Energy and Mechanics, and specialized engineering services, inspection and consulting in the fields of Energy, Environment, and promoting the satisfaction of its customers and establishing partnership relations with suppliers.
The TecnoVeritas Quality Policy is governed by the following fundamental principles:
Honesty, integrity and trust;

Impartiality and Independence;

Satisfy customer expectations;

Respect for safety and environment;

Comply with the commitments made;

Working together, maintaining the team spirit;
Respect and consideration for the human person;

Raise the level of Knowledge of the Functional Body;

Contribute to the scientific and technological development of humanity;

To satisfy the employees, motivating them for the total involvement in the organization;

Comply with the statutory and regulatory requirements applicable to our activity, including safety.
In this context, the management of TecnoVeritas undertakes to train and raise awareness of each of its employees in the importance of performing their tasks at the service of the organization, as well as the importance of their participation and commitment in the development of the Integrated Quality Management System (QMS).
Management also undertakes to ensure the necessary resources for the establishment, monitoring and review of the Quality Management System, so as to enable its continuous improvement, complying with the requirements of ISO Standard NP EN 9001.
At least annually, at the management review meeting and whenever necessary, the objectives set, as well as the Quality Policy, will be reviewed.
In this way, all the activity of TecnoVeritas is oriented in order to surpass the goals that it proposes, keeping alive the persistent and entrepreneurial spirit that has driven it from the beginning.
Quality Policy Email: qualidade@tecnoveritas.net
See the document (only available in Portuguese)