THE PROJECT
The vessel is receiving five independent SCR (Selective Catalytic Reactors – designed by TecnoVeritas & H+H) one for each engine complying with TIER III emissions level, therefore insuring exhaust gas emissions treatment in any of her mode of operation, even in port;

The vessel, will be operated only with MGO, even in open seas;

All the exhaust systems, will be receiving independent emissions monitoring system (IXA) sending data to shore, for monitoring, recording & improvement. This system, will be monitoring not only the NOx emissions, but also the Ammonia slip, minimising it;

The five engines, received also NOx enhanced components, and have undergone a full overall maintenance care (see certificates next slide);

Operation performance digitalisation is being also deployed, connecting the vessel to shore;

A new sewage treatment plant with a capacity of 650 m3/day, is also being installed, approved for Baltic Sea operation, therefore compliant with MEPC.227(65) including section 4.2 nitrogen and phosphorus removal standard;

A Slick hull paint will be applied, so that a reduction in consumption of 3% it is expected.
Urea solution (40% w/w) consumption:
TIER II (8Cyl Eng): 47 TIER III (8 Cyl Eng): 113.4
TIER II (12Cyl Eng): 71.9 TIER III (12 Cyl Eng): 127.7
Compressed air consumption (Nm3/h):
TIER II (8Cyl Eng): 35.9 TIER III (8 Cyl Eng): 85.1
TIER II (12Cyl Eng): 71.9 TIER III (12 Cyl Eng):  127.7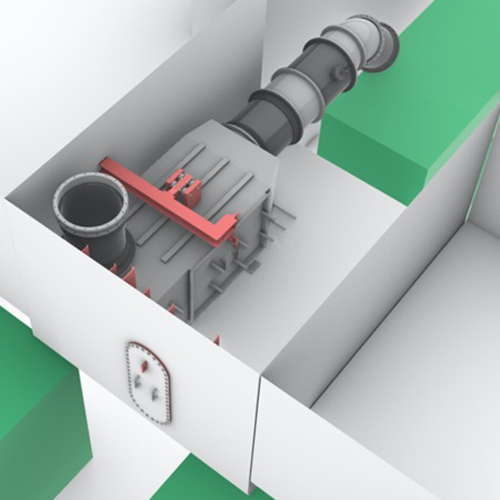 ABOUT THE SHIP
Vasco da Gama is a cruise ship owned by Portuguese company Mystic Invest. The vessel was completed in 1993, previously she sailed for Holland America Line as MS "Statendam", for P&O Cruises Australia as MS "Pacific Eden" and for Cruise & Maritime Voyages as MS "Vasco da Gama".
In 2020, following CMV's filing for administration, she was sold by CW Kellock & Co Ltd. at auction to Mystic Cruises parent company of Mystic Invest for US$10,187,000.
Mystic Ocean invested in the vessel, either in the environmental and energy increased performances and digitalization, making this project a fantastic Circular Economy example applied to the shipping industry. By not scrapping, but reusing the vessel by updating it, by refurbishing the vessel to the highest comfort available on the market, therefore increasing the luxury of the vessel.
An ambitious environmental updating plan for the vessel was put in place, to update it to the most stringent regulations, being docked in January 2021 at Lisnave Portugal.
Class and type: S-class cruise ship
Tonnage: 55,451 GT; 26,945 NT; 7,637 DWT
Length: 219 m (718 ft 6 in)
Beam: 30.8 m (101 ft 1 in)
Height: 40 m (131 ft 3 in)
Draught: 7.5 m (24 ft 7 in)
Depth: 19.2 m (63 ft 0 in)
Decks: 14
Deck clearance: 11.5 m (37 ft 9 in)
Ice class: D (minimum)
Installed power: 2 x Sulzer 12ZAV40S, 3 x Sulzer 8ZA40S
Propulsion: 2 x ABB 12,000 kW (16,000 hp)
Speed: 22 knots (41 km/h; 25 mph)
Capacity: 1,258 passengers
Crew: 557
KEY GOALS
It is the objective of the following solutions, to reduce the atmospheric NOx emissions of the propulsion plant of the vessel to comply with TIER II or TIER III as defined by the MARPOL Annex VI.
Context
Based on the above-said limits, M/S Vasco da Gama is:
11.6 % below the TIER I limit, and 11.1 above the Norwegian Standards of Emissions.

The vessel may operate as is, until 31st December 2021

8.89 % above TIER II Limit.

From 1st January 2022 until 31st December 2024

77.3 % above TIER III Limit.

After 1st January 2025
Water in Fuel emulsions can cope with the TIER II emissions limit, as its NOx potential reduction of the technology is about 20%, but only the SCR (Selective Catalytic Reaction) can reach TIER III.
The present project is a novelty in terms of Circular Economy. The systems installed were capable of achieving NOx values well below the TIER III limit. All five catalysers are unique pieces, their design was made to achieve low NOx emissions while keeping the exhaust gas pressure drop to a minimum, and their operation controlled based on artificial intelligence, so that the five Selective Catalytic Reactors (SCR), are continuously optimised in terms of their individual performance to minimise the consumption of urea, and complying with future ammonia slip regulations. The results:
Fuel efficiency increased 6%, accounting for a reduction of CO

2

emissions of about 6%.

NO

x

emissions decreased 82%.

SO

2

emissions decreased 81.5%.